The
MAMA

.codes Experience
The problem-solving skills that children learn in our sessions their lives and help them navigate even the most uncertain situations with a lot more positivity.

Problem solving mindset

MAMA.codes Life Lessons from Lockdown blog
Why Is
MAMA

.codes The Best Option For My Child?




At MAMA.codes we take a child-centric approach to teaching and curriculum which means your child is always at the heart of what we do. We bring topics on the UK National Curriculum to life through our project-based learning approach and well thought out curriculum pathway to make sure that your child is having lots of fun while being challenged, meeting their learning goals and progressing effectively in regards to their coding and IT skills.

We don't just focus on coding however, and are committed to helping children establish a healthy relationship with technology while using it positively. We show all children how to end screen time sessions mindfully and come off technology feeling calm and balanced, rather than tired and irritable. Our approach to overcoming screen fatigue is unique and highly praised by parents and children alike.



Where Will My Child Start In The Curriculum?
Our free trial helps us hand match your child to the perfect entry point within our curriculum pathway. We want to ensure that they feel confident with where they start so we'll always go for a level that is easier to build their confidence but they'll quickly progress onto more complex coding sequences as soon as they've found their feet.

Every lesson has a particular learning objective and outcome, but equally as important to us is ensuring your child always leaves every session with a sense of accomplishment and achievement due to their perseverance and willingness to make mistakes, test, debug and problem solve effectively.
How Will My Child's Achievement Be Recognised?



Every half-term you'll receive a written report from your child's tutor explaining how they have been progressing against the learning goals at their level, including a plan of action as to how they'll be developed over the remainder of the term.

When they're ready — at the end of each level, they'll be nominated for one of our challenge awards where they get to showcase their coding and problem-solving skills in a friendly environment. On successfully completing the challenge your child will be awarded with a certificate that you can share with your school to show your child's attainment against the coding and IT National Curriculum.

It's also a great thing to show off to friends & family and we make a big deal of our challengers. We've found that this increases their motivation and enthusiasm for coding and they return to the next level with a confidence due to having accomplished a level of expertise they have been recognised and praised for.
What Does A Typical
MAMA

.codes Session Look Like?

We start every session with a chance for students and tutors to catch-up on the week — building rapport and relationships online is just as important future skill as coding. The tutor then introduces the learning objectives both from a coding perspective as well as the topic for the particular session. Our cross-curricular sessions will support your child to consolidate their learning from all areas of the UK National Curriculum including numeracy, literacy, history, geography, art, languages, music and important PSHE topics such as staying safe online, being eco-friendly as well as diversity & inclusivity.




Once the coding portion gets started, students get stuck in making their projects their own. About halfway through the session we introduce a brain break to ensure we keep their focus and energy up in the session, while minimising screen fatigue. This is always a highlight as students love to guess what the brain break will be each session.




They then continue with their coding having retained their knowledge from the first half of the session. In the last 10 minutes of the session, students all share their projects with each other and talk through their ideas and code while sharing knowledge and feedback.




We then end each session with some mindfulness/​deep breathing to re-set the parasympathetic nervous system after a prolonged period of tech use, leaving children with their cups full for whateve they need to take on next!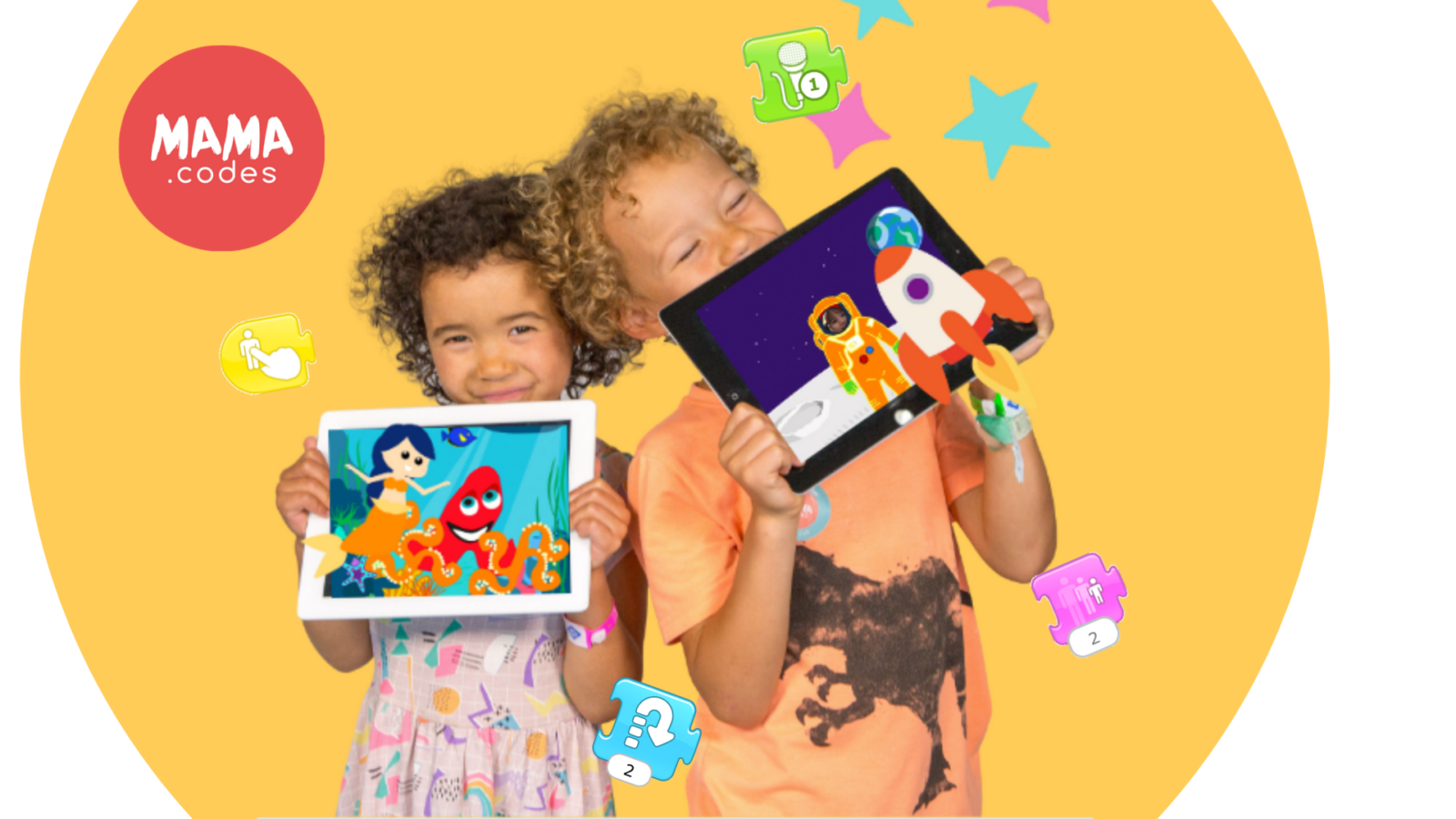 How Much Do Sessions Cost?

Is There A Sibling Discount?

How Do I Set Up A Private Session For A Group Of Friends?

How Do I Refer My Friends & Family To MAMA.codes?

How Can Organisations Offer MAMA.codes Sessions As A Perk For Their Employees/​Members?
What Else Do You Offer Apart From Coding Classes?

How Do I Arrange An Online Birthday Party?

How Does An Escape Room Work?

Do You Offer In-Person Sessions?