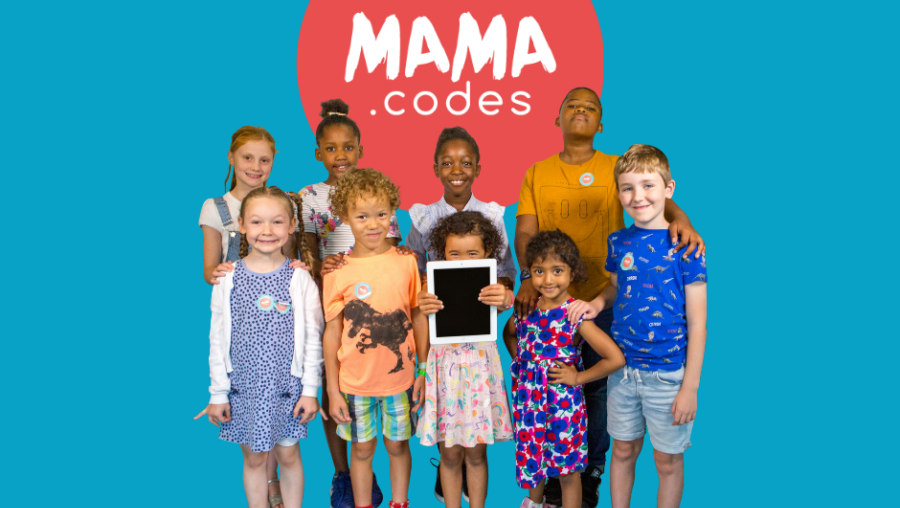 Book A FREE Taster
You're one step closer to being part of something great!
Experience one of our coding classes – completely free – and see for yourself how much your child learns AND has fun!
Our friendly customer service team will match your child's experience level to the best online class for them, so please give us a few details below to get started. (No credit card required)

Want to know how our classes work?
Watch the video below:
At MAMA.codes we follow the 4Cs approach to learning (Critical Thinking, Communication, Collaboration, Creativity) as well as ensuring our pathway doesn't just meet the computing & coding learning objectives on the UK National Curriculum but also goes beyond.
We strongly believe in diverse representation and therefore our projects cover everything from herbivores, omnivores & carnivores, being eco-friendly and eating healthily to Shakespeare, black heroes and exploring different cultures and traditions from around the world.
Our project-based approach to learning means that children leave feeling accomplished at the end of every session and most importantly they are having too much fun to notice they are learning. We believe learning should be fun, curious and with room for trial & error.

Your child will be appreciated and celebrated for the unique individual they are in our sessions and we welcome them to put their own spin on everything they do with us.

If you'd like to speak to a member of our friendly team before making your booking, please email us at hello@mama.codes, or click on the live chat button below and we'll get back to you ASAP.

We look forward to seeing you online soon!