Book A FREE Trial
Come and experience the MAMA.codes magic for yourself by booking a FREE trial with us.

We offer:

Scratch (8–11s)
Scratch Jr (5–7s)
Sing & Code (3–5s)


It is possible to book a private trial for a group of up to 6 children at no cost. Please contact us on hello@mama.codes for more info.
If you'd like to speak to a member of our friendly team before making your booking, please email us, or click on the ask a question button and we'll get back to you ASAP.

You can also WhatsApp us on 07310 039846.
We look forward to seeing you online soon!
Scratch (8-11s)
Join us for our interactive and specialist Scratch sessions, bringing your child's imagination to life like never before.

You will need a laptop/desktop and a free Scratch account for this course which can be created at www.scratch.mit.edu
Scratch Jr (5-7s)
If your child has never coded before, please select the Scratch Jr Intro trial. If your child has done Sing & Code with us, some coding at school or used Scratch Jr to create an entire project then please book the Scratch Jr Beginner Trial.

If in doubt, please contact us on hello@mama.codes and we'd be very happy to advise.
You will need access to Zoom and a tablet with the Scratch Jr App downloaded from your app store for this course.
Sing & Code (3-5s)
Help your child lay a strong foundation to their coding journey with our unique pre-school friendly Sing & Code classes. This course provides all the essential building blocks to ensure that your child really grasps the concepts of coding and will be a confident coder when it comes time to code on a device.

No equipment required for this course other than Zoom access.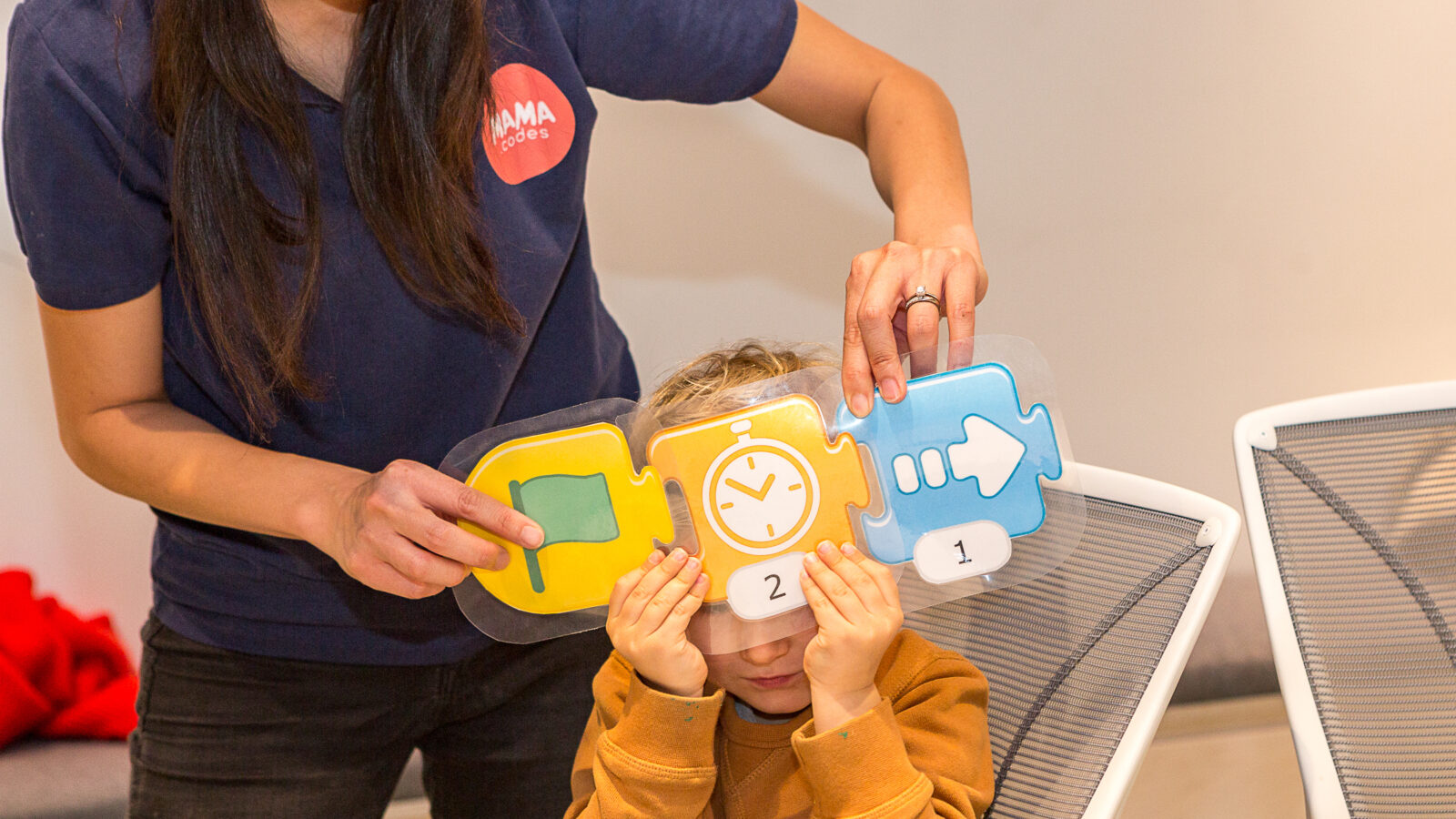 At MAMA.codes we follow the 4Cs approach to learning as well as ensuring our pathway doesn't just meet the computing & coding learning objectives on the UK National Curriculum but also goes beyond.
We strongly believe in diverse representation and therefore our projects cover everything from herbivores, omnivores & carnivores, being eco-friendly and eating healthily to Shakespeare, black heroes and exploring different cultures and traditions from around the world.
Our project-based approach to learning means that children leave feeling accomplished at the end of every session and most importantly they are having too much fun to notice they are learning. We believe learning should be fun, curious and with room for trial & error.

Your child will be appreciated and celebrated for the unique individual they are in our sessions and we welcome them to put their own spin on everything they do with us.

You can also watch this video for more information on our methodology: https://​vimeo​.com/​4​8​8​2​9​8​9​3​1​/​0​4​d​1​f​a225d
If you'd like to know more about our child-centred curriculum pathway for children aged 3–11, please just send us an email (hello@mama.codes) and we'll be happy to send you a copy of our info pack.