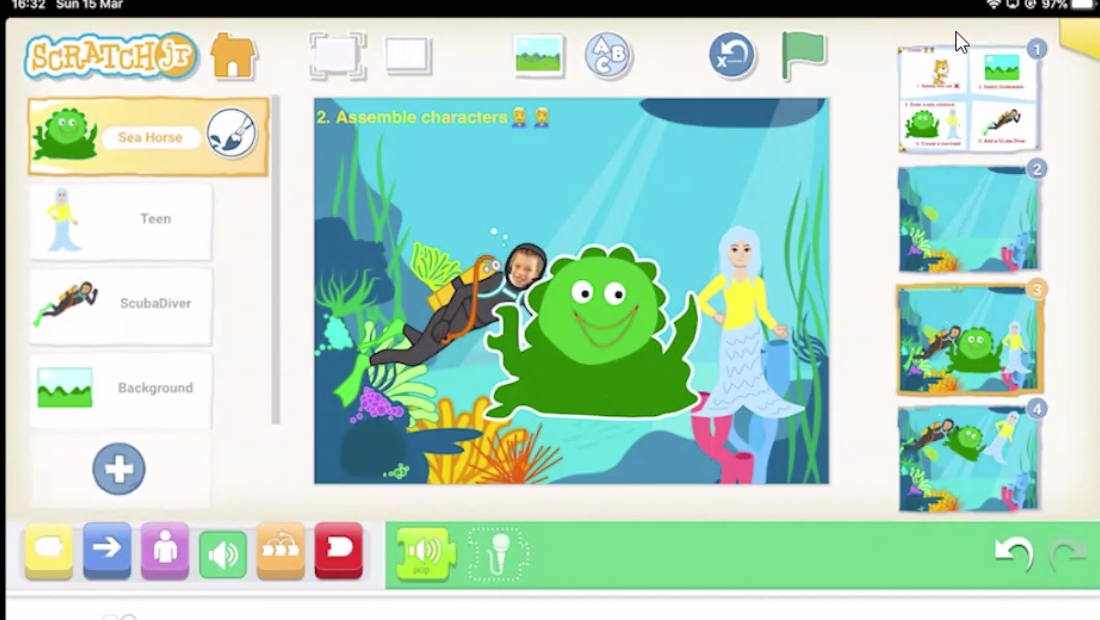 Online ScratchJr Sessions
For those aged 5–7 years. Please note an iPad is required for this session.

Please take a look at the times below and book a slot that is convenient for you. If you can't find a time that works or would like to code with friends, please contact us on hello@mama.codes.

If you'd like to book a session where a tablet is not required, please go to our Sing & Code page.
For Scratch Lessons (ages 7–11), please visit here.
If you'd like to invite a group of friends to code together, go here.