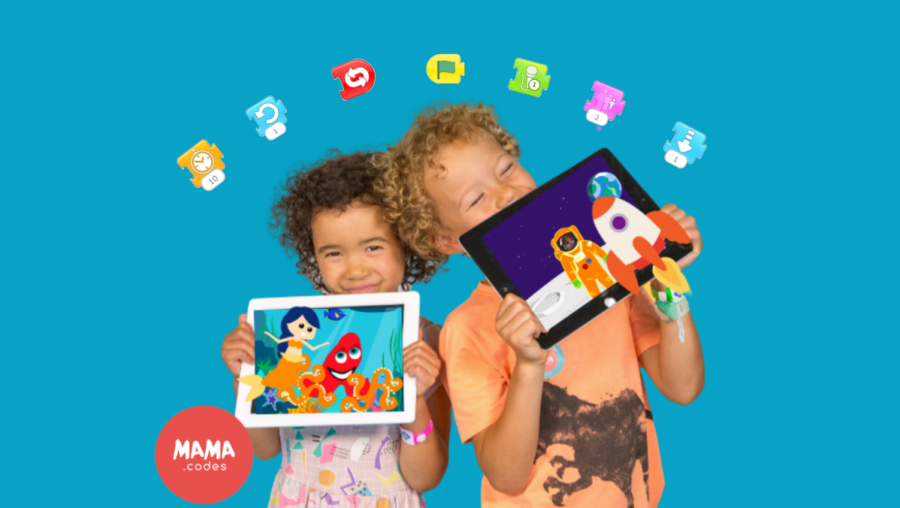 Join us
Thanks to growing demand from parents and schools, we are now looking to grow our team of freelance Tutors, Teaching Assistants (TAs) and Customer Support staff to deliver our award-winning classes.
If you have teaching experience, have worked with children, or have acting or entertainment experience, do take a look at our teaching opportunities.

We are also interested in applicants with experience in customer support who want to work remote flexible hours.

We champion flexible working and have a range of opportunities to teach online and/​or in-person coding classes with full free training provided.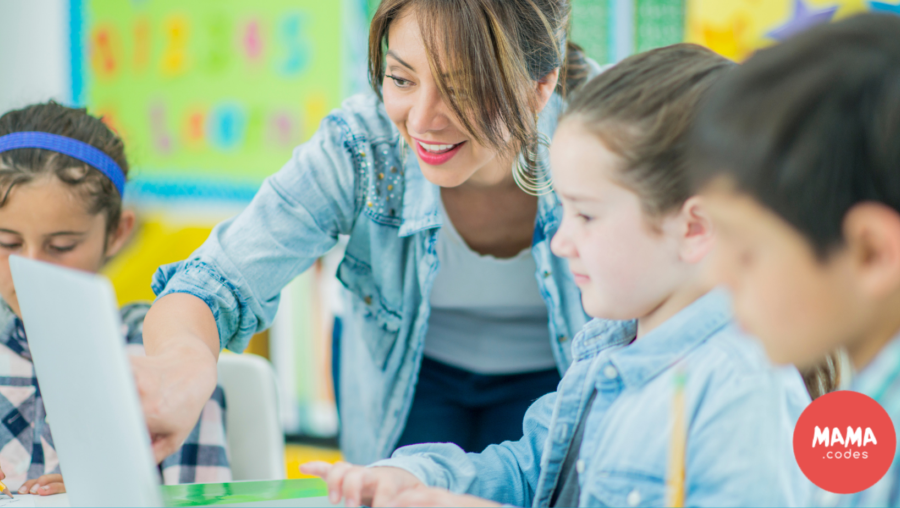 Tutors

&

Teaching Assistants

Tutors:
We're looking for Freelance Tutors who have practical experience in either ScratchJr, Scratch coding, or teaching Maths, or experience with Early Years, or Drama training.
We will teach you how to deliver our unique creative coding curriculum, so you are empowered to create a truly holistic learning experience for your students.

Please note: Although we are not actively recruiting right now, we always welcome applications from passionate teachers/​tutors to be considered for the next round of recruitment & training.

Early Years Tutors (Ages 3–4)
Demand has exploded for our one-of-a-kind ​"Jump & Code" interactive classes for 3–5yrs olds… so we are looking for a special kind of teacher for our online learners — and we'll train you for free!
You'll have practical experience with very young children, ideally with a qualification in teaching and/​or managing groups of young children, as well as in the delivery of a class.

Experience as a Gymboree teacher or delivering children's entertainment or parties, for example, is exactly what we're looking for.

As our curriculum is modelled on the nursery experience, all we ask is that you:
Are passionate about working with children
Are full of fun, and have an explosion of energy
Have a very positive, outgoing personality
Ideally have a pleasant and tuneful singing voice for all the nursery rhymes!
If you or someone you know would be interested in teaching this age range online and/​or in person in London, please respond to this questionnaire, and we'll be in touch!
ScratchJr / Scratch Tutors (ages 5–7, 8–11)
We are looking for teachers who have taught Scratch, ScratchJr children's coding languages, as well as no-experience teachers and parents who are just keen to learn how to teach coding to our 5–7yr olds, and/​or our 8–11yr olds!
You just need to have experience in classroom management (not necessarily in a formal class setting), and be comfortable with Tech… and if your teaching manner matches the energy levels needed to deliver online classes, we will train you in our bespoke curriculum for free!
We're looking for warm and approachable applicants who are:

Punctual
Organised
Reliable
Conscientious … and of course you'll love children!

If you or someone you know would be interested in teaching this age range online and/​or in person in London, please respond tothis questionnaire, and we'll be in touch!
Teaching Assistants:
Teaching Assistants are primarily for in-person classes, so you will need to love children and be comfortable helping a Tutor manage behaviour and safety at an in-person class.

Current teaching opportunities are in London, UK at school-based extra curricular clubs and holiday camps.

We're looking for applicants who:
Love teaching and have experience in the classroom or other children's setting
Want to help children prepare for a tech-driven world
Want to gain a better understanding of coding
Want to work flexibly around their family, studies or other commitments
We're *especially* keen for in-person teachers in the following areas:

Central London (Westminster, Marylebone, Camden)
South London (Dulwich, Clapham, Greenwich)
North London (Hampstead, Finchley, Mill Hill, Islington, Harrow)
West London (Chiswick, Notting Hill, Kensington)
How to Apply:
If you're interested in joining us, please complete our questionnaire so that we can check your availability and the areas in the UK you'd be happy to cover.
Once you've completed the form, we'll be in touch to let you know the next steps!
If you have any questions before applying then please email us at hello@mama.codes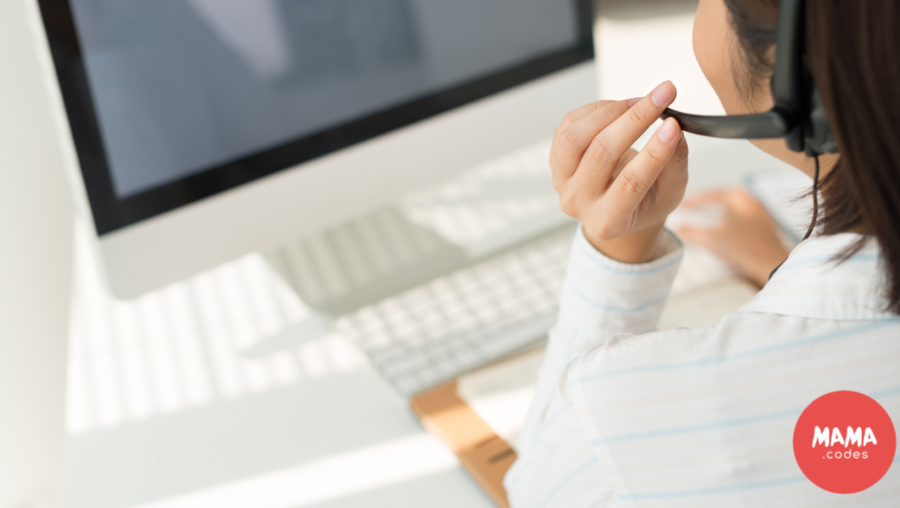 Customer Support
Our parent and carer community is at the heart of who we are, and MAMA.codes is renowned for our warm, approachable service as well as our attentiveness and understanding.

We're looking for someone who embodies these qualities and is also proactive, efficient, patient and professional.

This role is ideal for a graduate or student who would be comfortable WhatsApping at 7am or 10pm, working flexibly and remotely for 3–6 hours a week.

Key requirements are:
Must have an excellent command of spoken and written English
Experience dealing with customers in both written and verbal communication
Ability to understand and convey class and pricing details
Ability to upsell to customers and help them find the right fit, going above and beyond in tailoring products to the customer
Ability to handle complaints and technical problems and achieve a smooth resolution
Comfortable using WhatsApp web
Experience using GSuite
A proactive problem solver
Ability to build strong working relationships and support our tutors
Flexible working style
A friendly and efficient tone and manner

We're growing rapidly, so apply now!

If you're interested to become part of our friendly customer support team:
Please email your CV to Rumbi (rumbi@mama.codes) and include a brief paragraph explaining why you think you're a good fit!