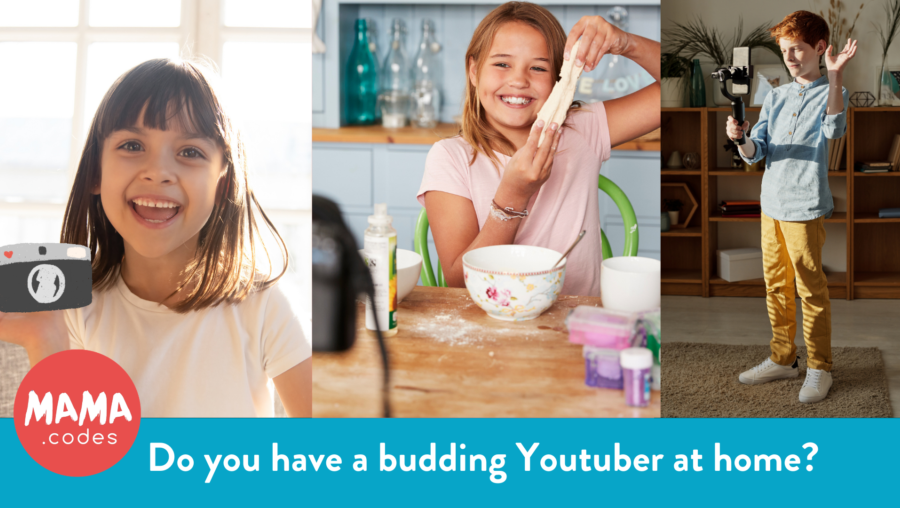 Vlogger Academy
Does your child want to be a budding Youtuber? At MAMA.codes we get it — you want to encourage your child's passion but you're worried about the safety of platforms like Youtube — especially given recent news about child privacy.

Therefore, due to popular demand, we've decided to launch a special 3‑day Vlogger Academy where your child will be taken through the thinking process of how they plan, design, prepare for and put together their own Youtube video with their target audience in mind. They'll then be able to create their first video and share it in a closed and safe space that only includes other MAMA.coders to be able to get likes and feedback on their creations.
It's real-world experience without real-world risk.
At MAMA.codes we're passionate about empowering children to be able to use technology safely and confidently while giving parents the peace of mind they need to know their child is protected. Equip your child to become a digital creator and not just a consumer with this very special limited course. For ages 8–13 (Children aged 5–8 may take part with the support of a parent).