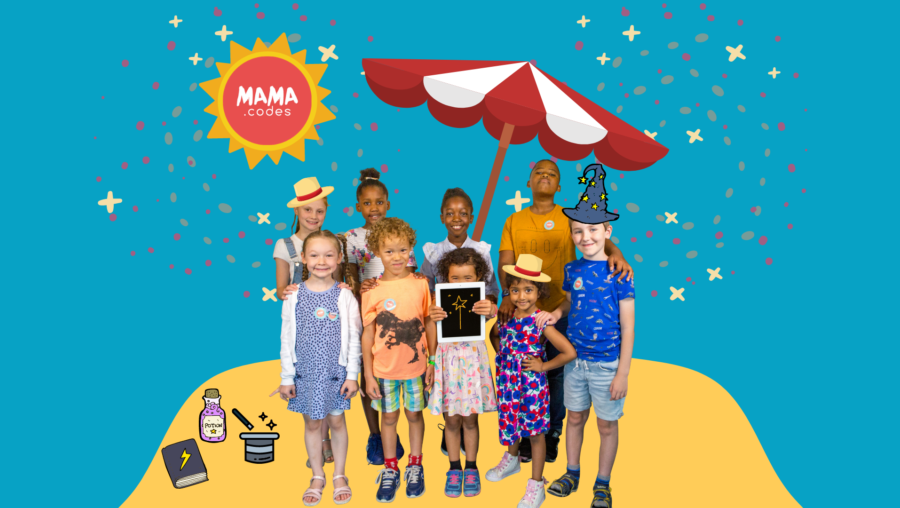 Holiday Camp FAQs
We know that before you book your child into one of our outstanding drop-off camps, you are curious to know how it works whether your child has coded with us before or not!
Scroll down below to find out more about our Summer Holiday camps!
I'm loving Mama.Codes! It's clever, colourful, educational and lots of fun. It's taught me a lot about coding too so I can keep up with the kids!

Lisa Edwards

Mum of Girls 7 & 3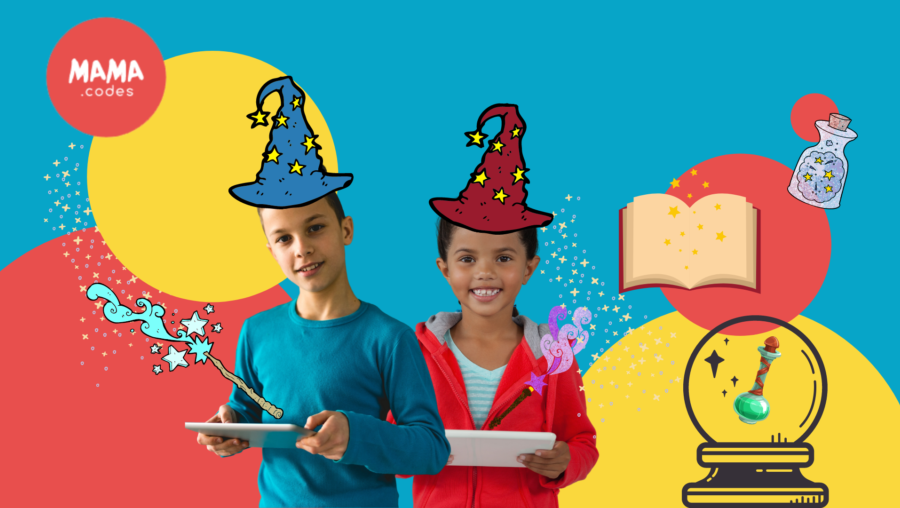 My child has never attended a coding class, can they still join a holiday coding camp?
Yes! We are running camps for all coding levels—beginner or experienced, we will ensure your child has fun whilst still learning all about coding.
The title of the camp will indicate whether the camp is for beginners or experienced coders. If no experience level is indicated, the session is open to all levels and our experienced Tutors will differentiate as needed within the session.
You can always Book a FREE TRIAL for your child before their camp!
What is the theme this Summer?
We are excited to announce a magical Harry Potter theme for all of our holiday camps. Our themes include:
Care of Magical Creatures
Potions
Transfiguration
Charms
Defence Against the Dark Arts
Where are your camps?
Our face-to-face camps are running in Dulwich, Notting Hill, Westminster and Marylebone in July and August.
Dulwich (Edward Alleyn Club)
Notting Hill (The Tabernacle)
Marylebone (The Rudolf Steiner House)

Westminster (The Abbey Centre)
How long does the camp last?
Scratch

&

Scratch Jr Coding Camp with Robotics: 2 hours coding and 45 minutes robotics
How much do your camps cost?
Our camps start from £55 per session.
When do your camps start?
Our camps will start from Monday 12th July and run throughout the summer! Spaces are filling up quick so book now!
What can my child expect during their session?
Our experienced and friendly Tutors ensure that every child is engaged and gently challenged to expand their knowledge of coding languages while having so much fun they don't realise they are learning!

During the session, the Tutor will demonstrate and guide small groups of students (maximum group size 6) to code an interactive animation, learning the principles of computer programming in an age-appropriate way.

If they've booked onto a robotics session then they will also get to experience seeing their ideas come to life with Wunderkind or Ohbot! (More information below)
Your child will also get free access to our Looparoo Steam Club on Facebook for additional STEAM activities to do in the holidays in between our online sessions.

Will my child get a break during the session?

Yes! We do a short brain break (to get them out of their seats) halfway through to keep your child energised and to keep their focus.
Which age group are your holiday camps suitable for?
We have a range of activities for 3–11-year-olds.
What does my child need for their camp session?
For our Scratch Jr Coding Camps (Ages 4–7), an iPad is required.
For our Scratch Coding Camps (Ages 8–11), a laptop is required.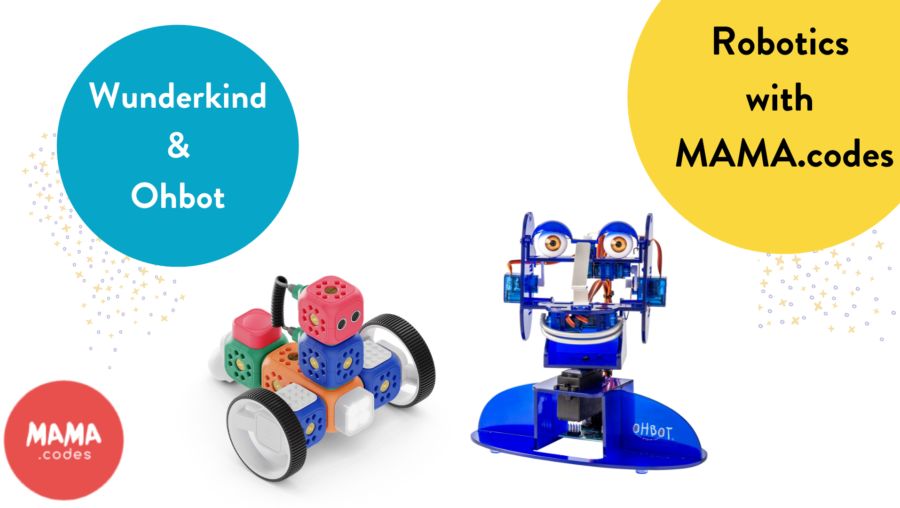 What is the robotics element of the camps?
Your child will have the option to stay for an additional 45-minutes after their coding session for an exclusive robotics session with
With Robo Wunderkind, children can build their own robots, customize them with building bricks, and program them to do an array of actions while learning the basic principles of coding, robotics, and STEM.
Ohbot is a magical robot head that can be programmed to mimic human facial movements. Students will use their Scratch coding skills to bring the Ohbot to life!
Please note children will need a laptop for the Ohbot session.

How much does it cost?
Coding and Robotics starts from £55
Robotics session only is £25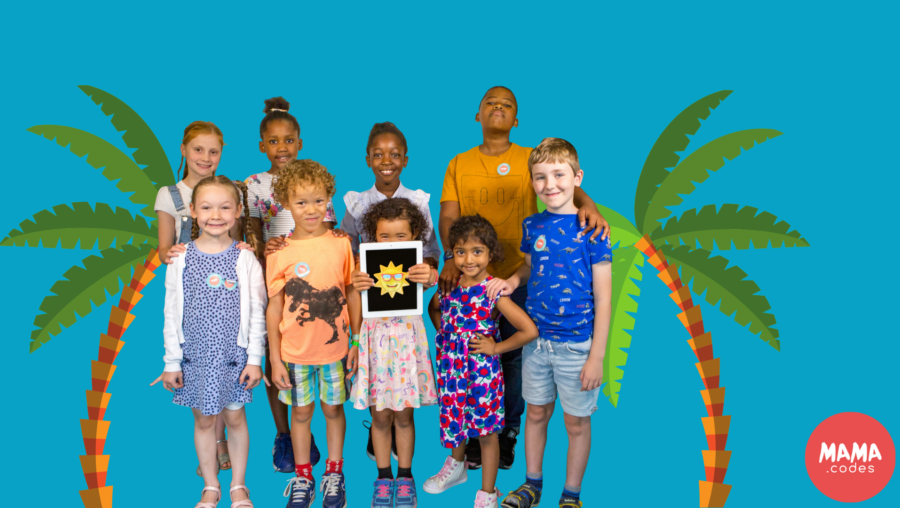 Coding FAQs
What is coding?
Coding is writing in a programming language that a computer can understand. This will tell the computer to behave in a certain way, to do a certain thing, and to ultimately perform the actions that you want it to.

Essentially, your child would be learning a new language when they learn to code. With technology advancing every year, it is an important skillset for every child to have regardless of what they may go on to do in the future as every sector is becoming more and more reliant on technology.


Is
MAMA

.codes only about coding?


No—we don't just focus on coding. We are committed to helping children establish a healthy relationship with technology while using it positively.

We show children how to end screen time sessions mindfully and come off technology feeling calm and balanced rather than tired and irritable.

Our approach to overcoming screen fatigue is unique and highly praised by both parents and children.

All areas of the UK National Curriculum are covered in our sessions including numeracy, literacy, history, geography, art, languages, music and important PSHE topics such as staying safe online, being eco-friendly as well as diversity and inclusivity.

See more FAQs about coding here!