Launching the ​
'

Build Your Own Blog' Wix Course at

MAMA

.codes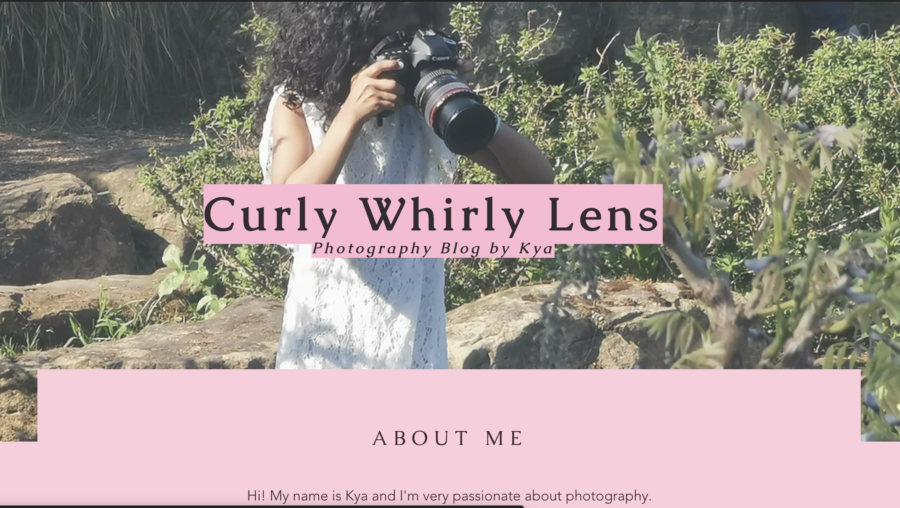 One of the great perks of working at MAMA.codes is that we get to try out and design new courses with our children ahead of launch.
As soon as we had brainstormed the idea of adding a blogging course to our digital design academy (which already includes Logo design, Vlogger academy, and Intro to Canva), I had the perfect MVP test subject in mind — my 8‑year-old daughter who has a keen interest in photography.
We got started that very same evening and in under 3 hours the ​'Build your own Blog on Wix' was born (we pride ourselves on lean, agile product development at MAMA.codes with children leading the way we design and deliver our content).
24 hours later and Curly Whirly Lens was Live and published in the ​'real world' and this excited my daughter in a completely different way to her other coding endeavours. She couldn't wait to share with family and friends and has since been updating her blog on her own as and when she has more content to share with her small but loyal following.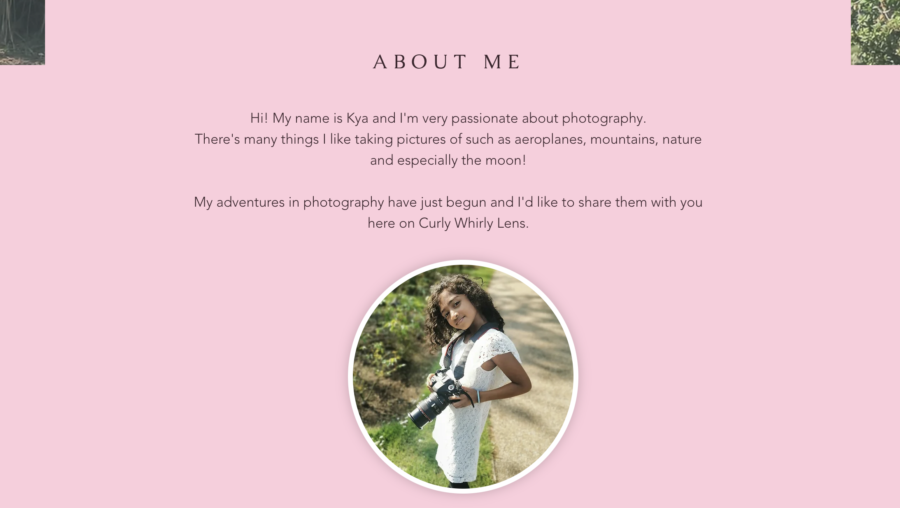 This course marks the beginning of Mama.codes supporting and inspiring children to take the coding fundamentals and knowledge they have been stealthily building through our expertly crafted curriculum pathway and unleash their creativity in the real world (in a guided, safe, and age-appropriate way of course).
2 weeks later we were delivering the course to one of our most enthusiastic coders and it was a very special moment to see the glow and pride on his face as he pushed the publish button on his racing blog and launched it to the world last week!

(Pics coming soon!)
Could your child be our next blogging sensation?
If your child has a keen passion or interest in a particular topic or area and is aged between 8–13 years old, then this course would be perfect to help them get their ideas and thoughts out into the real world without the risks of social media.
If you're ready to get started then email us on hello@mama.codes or WhatsApp us on +44 7310 039846.
Have some questions? Read on for our FAQs…
FAQs
1. What level of coding experience does my child need?
There's no specific coding knowledge your child needs to do this course but a basic understanding of coding certainly helps. That said, our expert tutors will meet your child where they are at. The most important thing is that they are comfortable using a keyboard, mouse and familiar with using an internet browser.
2. What equipment is required for this course?
Your child will need a laptop/​desktop with an internet connection.
They will need access to:
Zoom
Google Chrome internet browser
A new Gmail account set up for this course
A free Wix account linked to their new Gmail
A free Canva account
(We will use other online tools during the course such as Pixabay, Pexels, Ubersuggest etc. But your child will be guided on how to access these).
3. How long is the course?
The course is completed over 5 hours.
This could be 5 weekly sessions over 5 weeks, 5 daily sessions in the same week or we have the flexibility to create a bespoke course pattern such as 3 half days if you opt for a 1:1 course or your own private group with friends.

4. What is covered in the course?
We cover the following in order to give students a thorough understanding of how to conceptualise, design, build, refine, and publish a blog site:

- Defining the purpose of the site and target audience
- Ux and layout of a website
- Collating assets and understanding copyright
- Logo creation
- Wireframing
- Building a site from scratch
- Creating an email list
- Understanding online security in relation to websites
- Design principles & the importance of consistency
- Purpose and aim of an About page
- Understanding blog articles and the elements used to create a blog article
- Create their first blog post
- How to generate a list of blog article ideas
- Understanding the basics of SEO and search engine optimization
- Understanding long and short tail keywords and where to find them
- Understanding Ux testing
- Creating User testing questionnaires and collating feedback
- Prioritising and implementing user testing feedback
- Publishing a site to the world wide web and inviting friends and family to follow


5. Will this be a 1:1 or group experience and how much does it cost?
As with all our courses, you have the flexibility to choose 1:1 sessions, arrange a private class for a group of up to 6 friends or join an existing group class.
Prices start from £25/​session for group classes and £45/​session for 1:1 sessions.
However, we are sensitive to cost of living pressures and are always working hard to make our courses as accessible as possible. Therefore, if you/​your child are interested and would like to take part, please contact us for discounts and payment plans/​options. We offer generous discounts for our loyal MAMA coders and siblings.
In some cases we are able to offer sponsored places through our outreach partners (assessed on a case by case basis).
Contact us on hello@mama.codes or WhatsApp us on +44 7310 039846 for more details.
6. Can I bring a friend along to the course?
Of course! You are welcome to create a private class for you and your friends and split the cost between you or invite them to join a class you are attending as long as there is space available.
7. Can my child complete this over the summer?
Yes, this is the perfect way to power up their coding and design skills this summer. In fact, we have online and face to face summer camps running across July and August. You can check them out here.
8. I'm worried about my child's safety online. What measures are in place to protect my child?
We have dedicated a whole session to making sure students understand how to keep themselves safe online including protecting their identity, not revealing personal information, only providing basic contact information and understanding spam and how to deal with it.
We also ensure that all comments are disabled on blogs and we encourage parents to keep an eye on new subscribers and any emails being received. Alternatively, you can opt to turn off email notifications and communication altogether.
9. I can't wait! How do I get booked?
If you have any more questions or would like to discuss the course further, you can reach out to our friendly customer success team where we have real people ready to hand-match your child to the right tutor (we love tech but we know that as busy parents there's nothing worse than a bot that won't let you through to a human when you're in a rush!).
Contact us at hello@mama.codes or WhatsApp us at +44 7310 039846 for more details.

We can't wait to add your child's blog to our unique and growing showcase of young & inspired talent sharing their voices in the real world.

Written By: Rushani Mahendran, Head of Product & Operations at MAMA.codes