Christmas 2020 Best
STEM

Toys Gift Guide
MAMA

.codes has selected some of our favourite

STEM

Toys for Christmas Gifts.

Not only that we have some exclusive offers just for

MAMA

.codes customers too!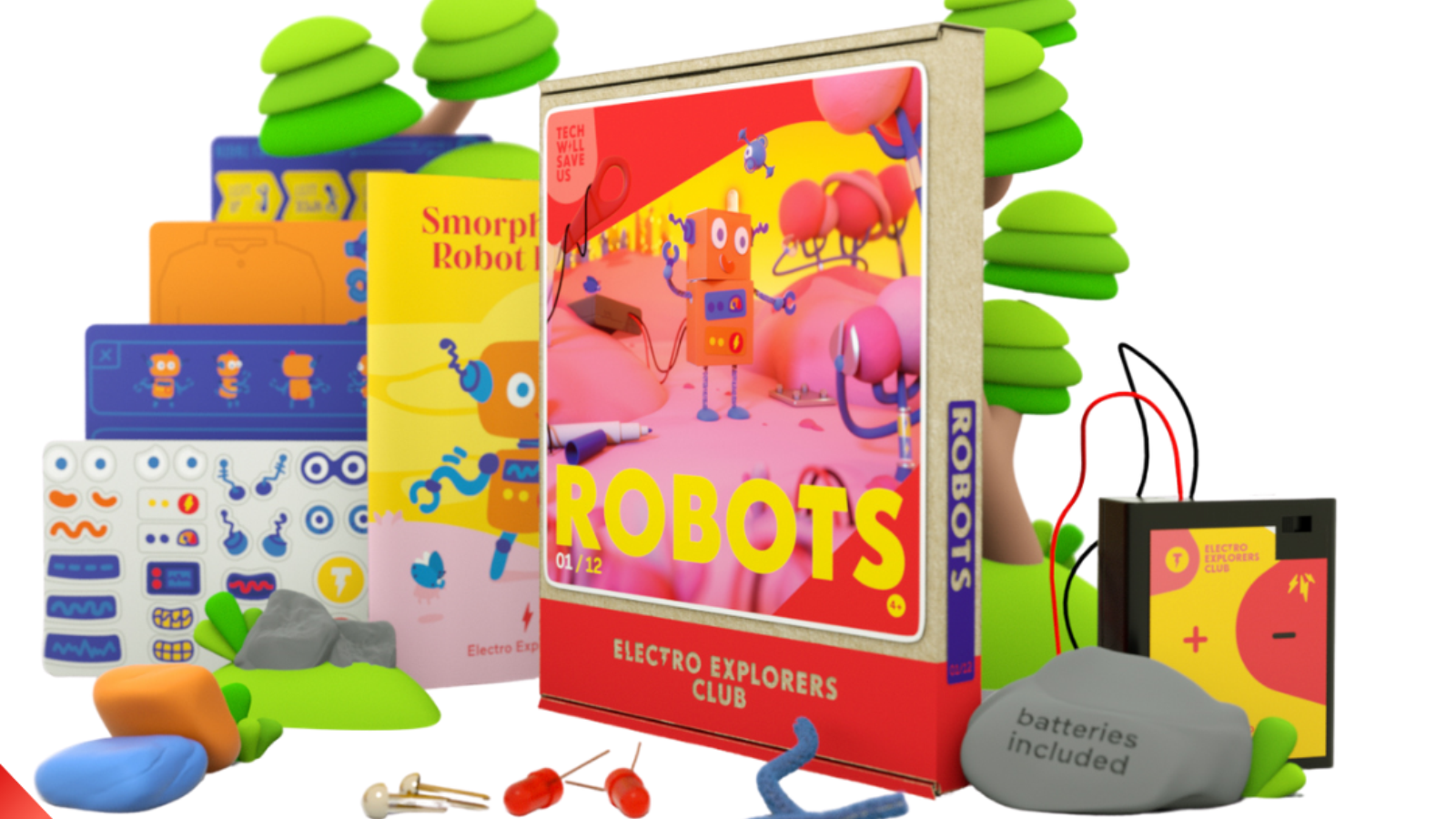 Electro Explorers Club Subscription from Tech Will Save Us

This subscription includes hands-on craft and electronics projects, with a focus on story-led learning. Children will love building the projects each week, whether it's a dancing robot or a vibrating bug!
Last shipping in 2020 will be around 18th December for EEC, so you'll need to order by then to enjoy the product over Christmas.
The product is currently a 3‑month fixed subscription but will likely be extended to more fun and educational themes soon.
MAMA.codes exclusive offer: 10% OFF with code ​'MAMACODE'.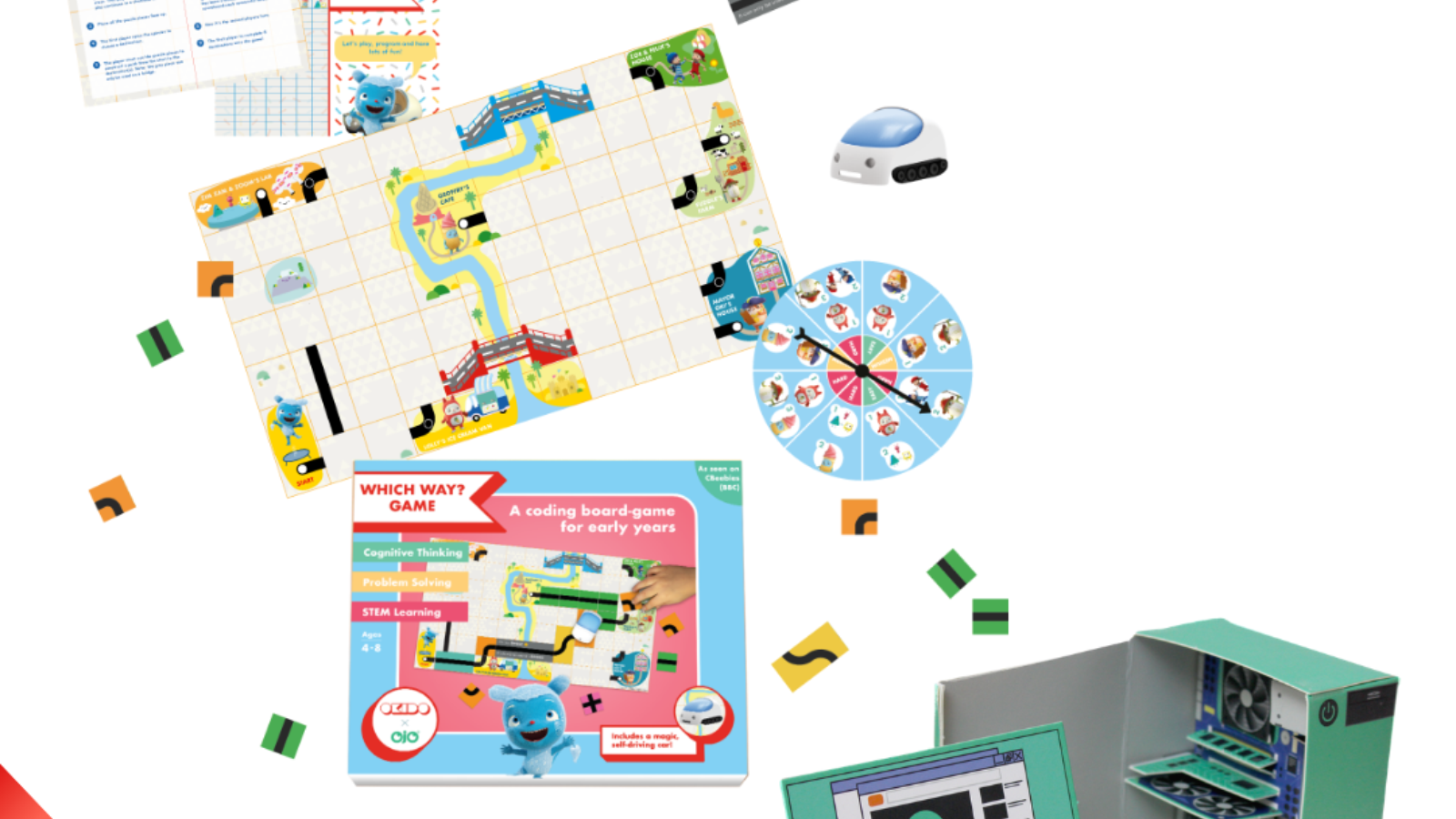 Which Way? OKIDO coding game from Learn With OjO

Help Messy Monster to visit all his friends with the self-driving Okidoodle car! This is an exciting strategy game for 4–8 year olds. Children will love learning key coding skills as they lay out routes across the map.
MAMA.codes exclusive offer: get a FREE PC Maker kit (worth £8.99) with code ​'CODEandMAKE'
Make your own PC out of card and learn how a computer works inside & out. Just add both to the basket and the PC maker kit will be free. 1 use per customer, valid until 31st Dec.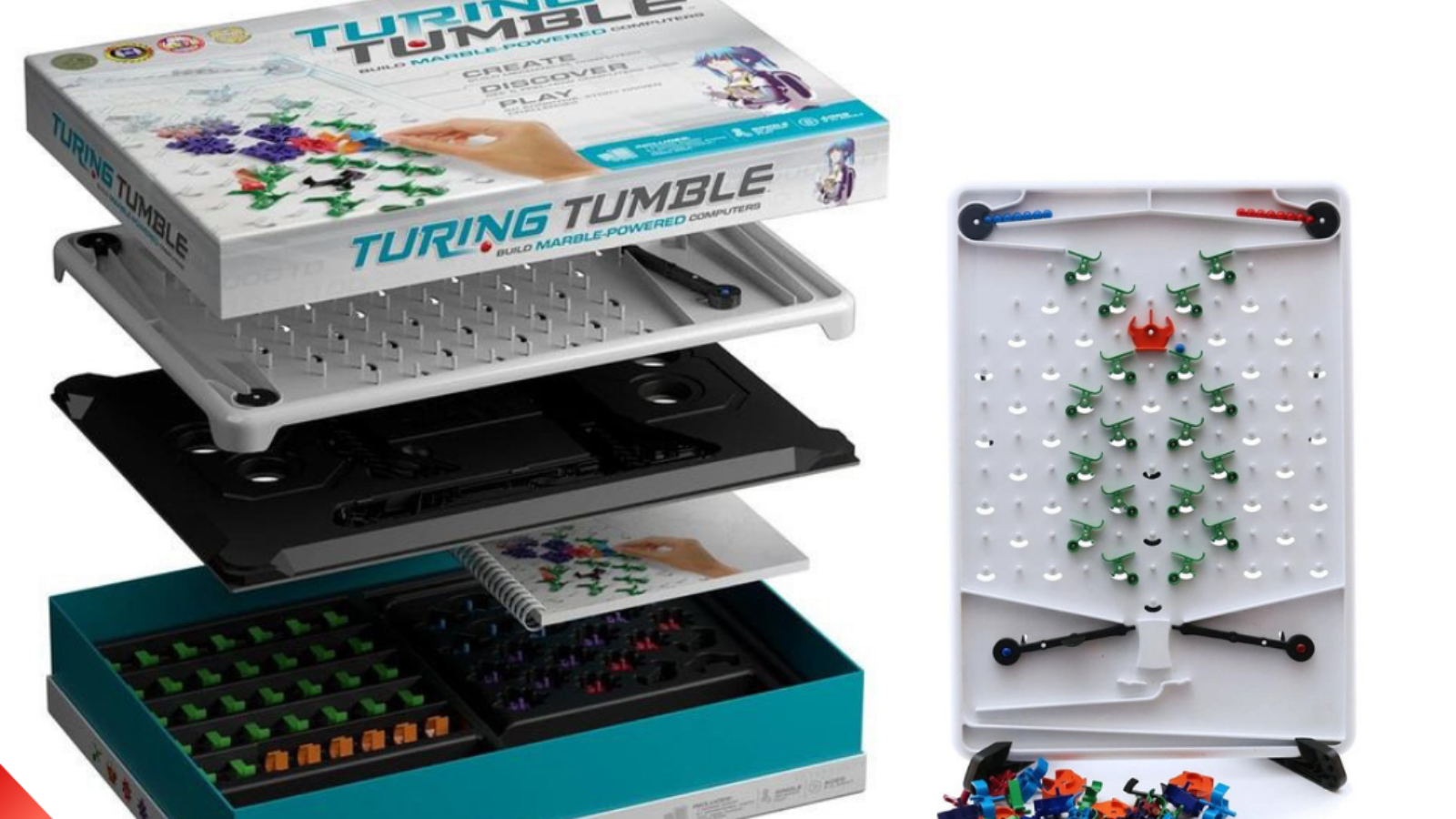 Turing Tumble

Turing Tumble is a new type of game where players (ages 8 to adult) build mechanical computers powered by marbles to solve logic puzzles. Use ramps, crossovers, bits, interceptors, gears, and gear bits to build marble-powered computers that can generate patterns, do logic, count, add, subtract, multiply, divide, and much, much more.
This is the standard Turing Tumble kit, which includes everything you'll need to start building computers (no batteries required). Discover how computers work!
The game is available in English, German, French, Italian, and Dutch! With Spanish and Polish in production!
Turing Tumble offers discounts for educators of all kinds, including homeschoolers. Contact hello@​turingtumble.​com for details.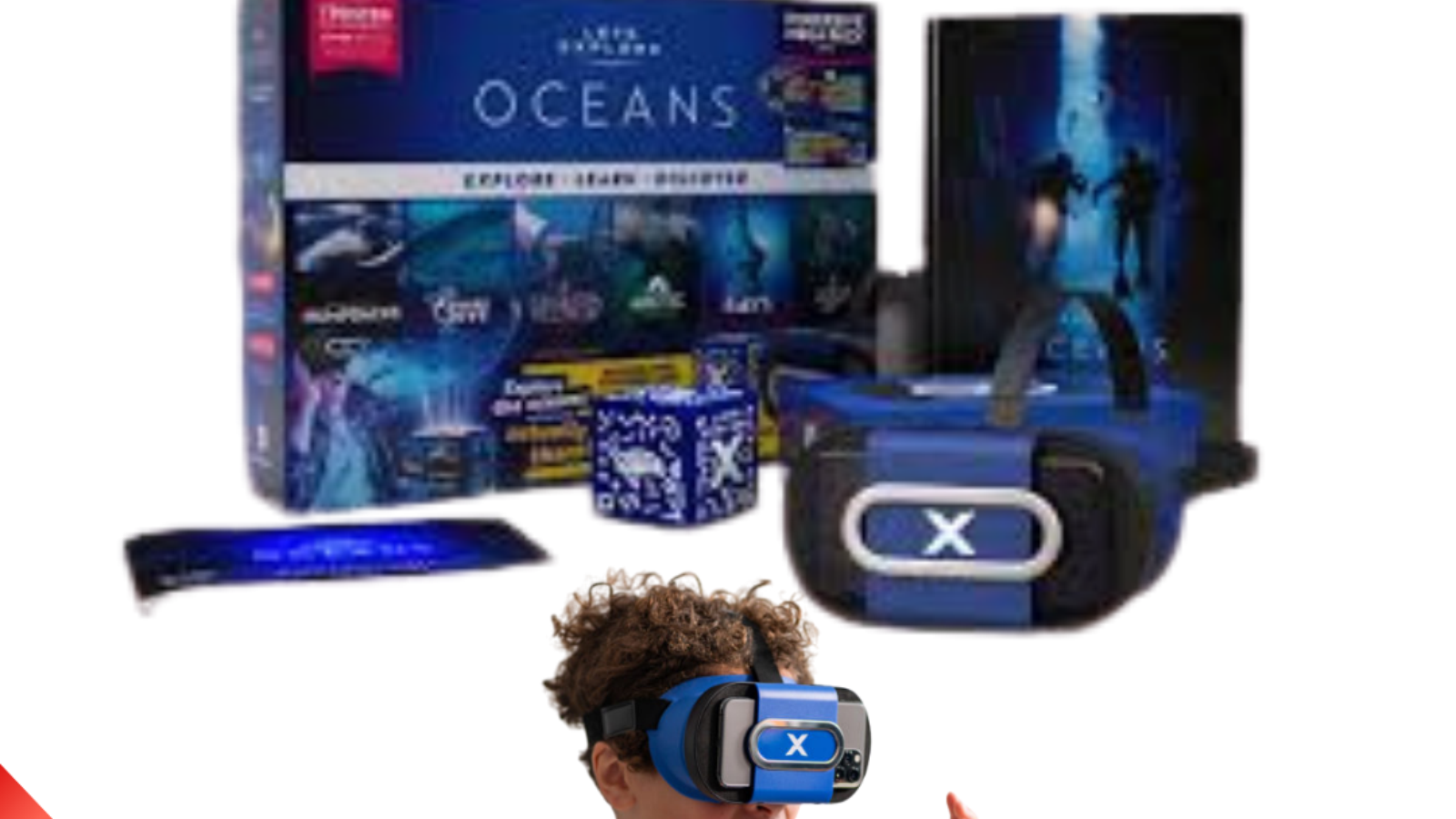 Dive into an immersive world of discovery and swim with sharks, humpback whales, polar bears and other marine wildlife. Suitable for ages 7+, the family-friendly educational experience offers a thrilling underwater adventure where users can immerse themselves in the depths of the ocean as if they were actually there!
The Let's Explore Oceans Mega Pack contains VR Goggles, a handy carry case to explore on the go, a 36-page hardback book full of ocean facts and photos, holographic explorer cube, 6 incredible VR adventures, 4 thrilling mini-movies and 4 amazing augmented reality experiences. The adventure starts as soon as you download the Let's Explore app.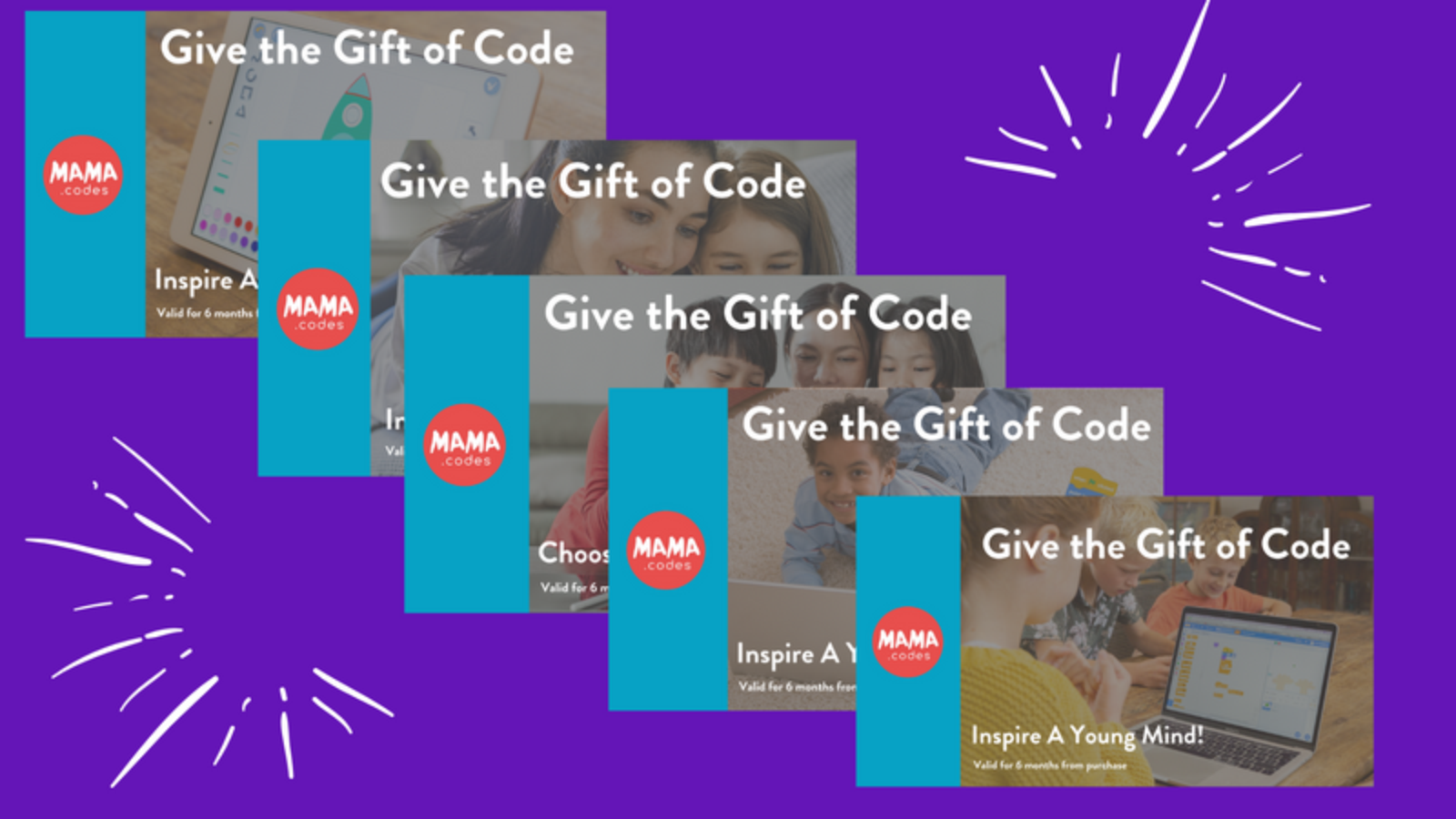 Last but not least, MAMA.codes is offering our own digital Gift Vouchers as the perfect flexible gift to inspire a young mind. They are valid for 6 months against any online MAMA.codes coding class or holiday workshop for ages 3–11. You can order vouchers online, customise the design and add a gift message, then choose from denominations of £10, £20, £50 or £80.

Special offer: Gift Vouchers are on 20% discount until midnight on Saturday December 19th 2020, so you pay 20% less than the value of the voucher