Get to know us
We believe coding is the new literacy!
Our mission is to start all young children on their coding journey and give every young child the confidence and ability to code.
By encouraging children from a wider range of backgrounds, we also seek to make the tech industry more diverse.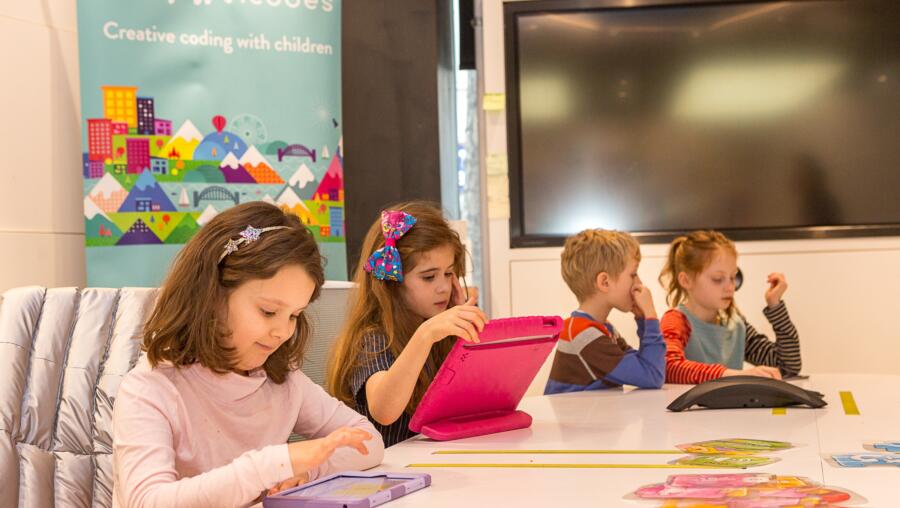 MAMA.codes is a fast-growing, parent-powered coding school.

Founded by three London mums working in digital industries, who wanted their own daughters to "fall in love with coding".
We knew something had to change, and we weren't going to sit around and hope that someone else would change it.
That's why we started MAMA.codes.
To provide children with the skills they need to be successful.
To make sure girls and boys both have the same opportunities.
And to help create better lives for the amazing people who raise them.
The company is now powered by a network of licensees coordinating neighbourhood code clubs and home tutoring.
Coding is on the school curriculum in the UK from age 5 because it is important that every child is digitally literate in order to thrive and succeed in an increasingly digital world. Most importantly, however, they can have a lot of fun with code, and make full use of their bountiful imagination.

Our unique teaching method introduces children as young as three to coding through song, rhyme and storytelling using free kids' coding App ScratchJr. In 2022, we will also be launching our own coding app Looparoo, to enable children around the world to access our curriculum from home.
We also realise that a lot of the adults who support children with their learning, be they parents, teachers or carers, have never coded in their lives. Fear not! MAMA.codes makes it super easy for adults to support kids as they learn – we've even seen adults inspired by mama.codes to start their own coding journeys.

We are also passionate about online safety and healthy, educational screentime. We run Raising Digital Kids talks and webinars, and offer a free guide for parents of children aged under 8.
For more information, choose one of the options below.