How does MAMA.codes Work?
Many of us may have heard of coding and think of a black computer screen with complex codes written in multiple colours. So, when we tell you that coding is part of the National Curriculum and your child should be learning it- it may make you feel a bit apprehensive!
We know that before making a commitment to enrol your child into any activity, it is important to know what they will be learning, how they will learn it and how their progress will be recognised.
If you're not sure why there's so much fuss about coding or when to start your child's coding education, then read on — we're here to help answer those all-important questions.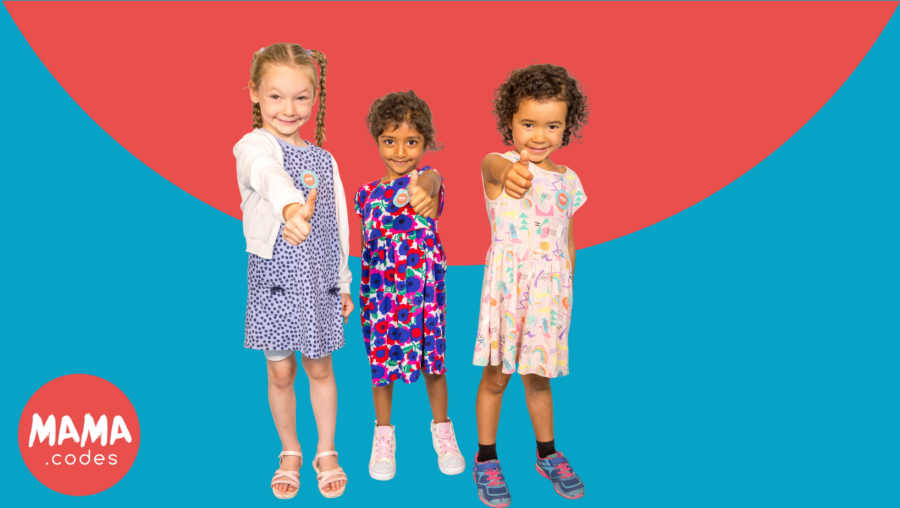 Why should my child learn to code?
Coding is on the school curriculum in the UK from age 5 because it is important that every child is digitally literate in order to thrive and succeed in an increasingly digital world. We are committed to helping children establish a healthy relationship with technology while using it positively.
With MAMA.codes we ensure that coding is more than creating a project or game. We value the skillset that children gain from creating their projects.
They will build skills of perseverance and willingness to make mistakes, test, debug and problem solve effectively.
All areas of the UK National Curriculum are covered in our sessions including numeracy, literacy, history, geography, art, languages, music and important PSHE topics such as staying safe online, being eco-friendly as well as diversity and inclusivity.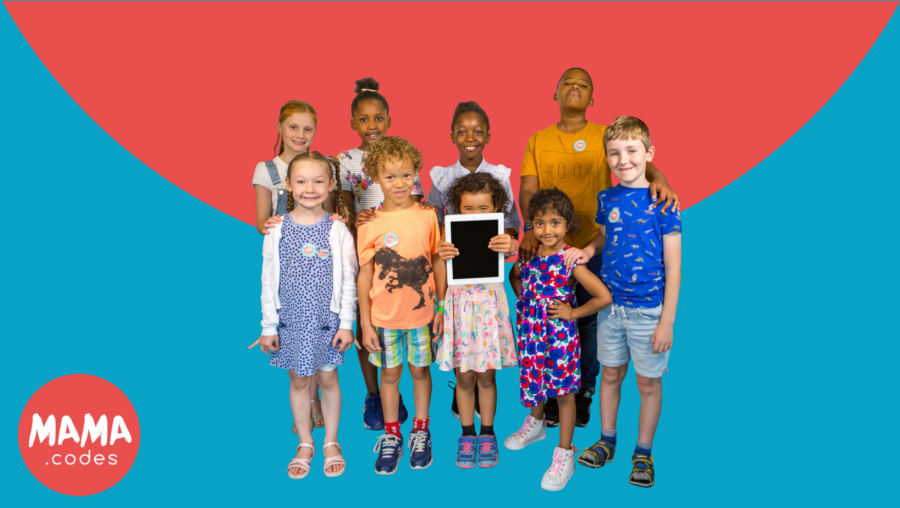 The
MAMA

.codes Curriculum

Our curriculum is aligned to the National Curriculum in the UK meeting both the coding & computational learning goals for EYFS, KS1 & KS2 as well as supporting cross-curricular learning outcomes in science, literacy, numeracy, art & design, citizenship, history, geography and languages.

Forward-thinking educators now build curriculums around the 4C's (Critical Thinking, Communication, Collaboration, Creativity) and as pioneers of early years and primary coding education, they are pillars of our programme.

In every lesson, your child will learn the skills of Communication, Collaboration, Creativity and Critical Thinking. And we teach all of this through another C - you guessed it — Coding!

We strongly believe in diverse representation and therefore our projects cover everything from herbivores, omnivores & carnivores, being eco-friendly and eating healthily to Shakespeare, black heroes and exploring different cultures and traditions from around the world.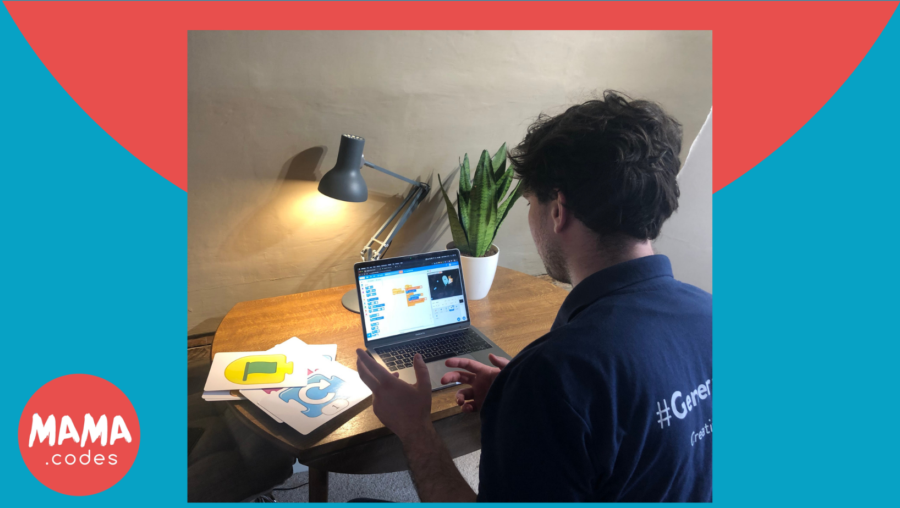 How will you teach my child to code?
We know that kids learn best through play- this is why our lessons use the icon-based coding platform Scratch and Scratch Jr.
This allows us to introduce the language of coding in an easy, interactive way.
We look at the way that young children learn best — through songs, rhyme and repetition, and through following each child's own interests and ideas. We incorporate these into our unique teaching method.
Your child will appropriately be placed in a coding class that matches their ability during their FREE trial.
Our consistent structure of lessons ensures that your child knows what to expect during each class.
Welcome

&

Catch-Up
Introduction of Topic of the Week with Learning Objectives
Coding Project (with a brain break halfway through)
Sharing Projects
Goodbye with mindfulness
Our project-based approach to learning means that children leave feeling accomplished at the end of every session and most importantly they are having too much fun to notice they are learning. We believe learning should be fun, curious and with room for trial & error.

Your child will be appreciated and celebrated for the unique individual they are in our sessions and we welcome them to put their own spin on everything they do with us.
Your child can code anything from the first moon landing to healthy eating, how to be eco-friendly & signs of the seasons.
Kick Start Their Coding Journey
Complete the form and we will be in touch shortly to book your child's FREE trial!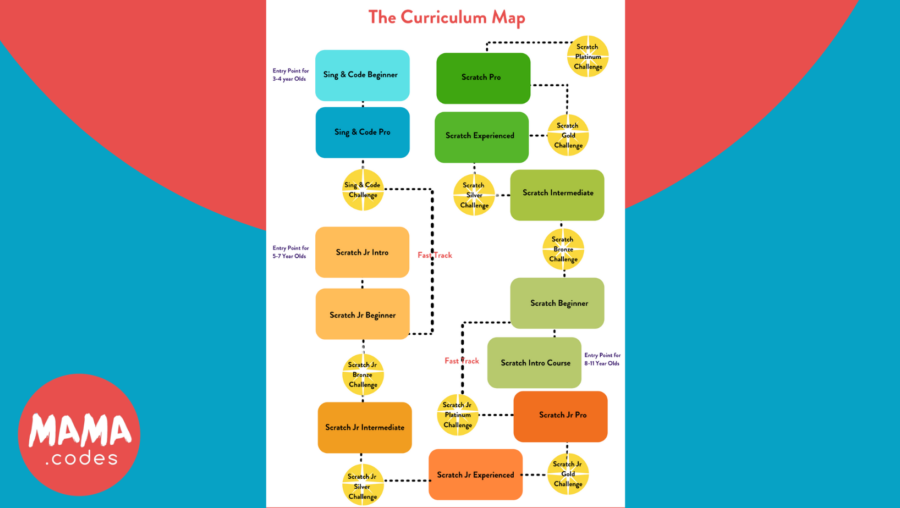 MAMA

.codes Curriculum Pathway

These levels are not strictly age-based, but experience-based. When your child shows the necessary skills they will move from one to the other, regardless of how old they are. We continually monitor their progress through the levels and every time they achieve a level they take part in one of our fun challenges.

Entry Point for 3–4‑year-olds, No tablet required, 30 minutes

Levels: Beginner, Pro, Challenge

Entry point for 5–7‑year-olds, Tablet Required, 45 minutes

Levels: Intro, Beginner, Bronze Challenge, Intermediate, Silver Challenge, Experienced, Gold Challenge, Pro, Platinum Challenge

Entry point for 8–11-year-olds, Laptop Required, 50 minutes

Levels: Intro, Beginner, Bronze Challenge, Intermediate, Silver Challenge, Experienced, Gold Challenge, Pro, Platinum Challenge
HTML

/

CSS



One-off 6 Week Course for 9–13 year-olds
How has my child been mapped?
We have mapped your child based on their coding ability, the number of sessions they have had as well as feedback from their tutor, so rest assured they'll be continuing their coding education at the right pace.
We've also carefully considered your child's interests and feedback within the sessions to ensure that the pathway provides and broad and varied array of themes & topics to keep your child engaged and intrinsically motivated in their learning.
What will I see my child doing during a session?
Creating
This could be designing characters or backgrounds using digital tools — and much more!
Programming
You will see your child giving commands and thinking about concepts such as sequencing, repetition, broadcast, parallelism.
Developing
As they learn by testing, improving, personalising and adding to projects.
Communication
You will hear your child speaking clearly and explaining the process they have used to build their code.
Mentoring
They will share ideas and support while working with others.
Socialising
Getting to know our tutors and MAMA.coders build their confidence in meeting new people and working well in a team.
As well as developing these talents we also teach kids about the core concepts and commands used when programming. These are completely transferable skills, applicable to any programming language. Your child can apply what they've learned at MAMA.codesthroughout their future coding journeys.
Being confident in communicating what you've done and how you got there is a key skill for success in any industry and we encourage and support your child to achieve this. Even the shyest learner will get excited about sharing their project in our show and tell sessions!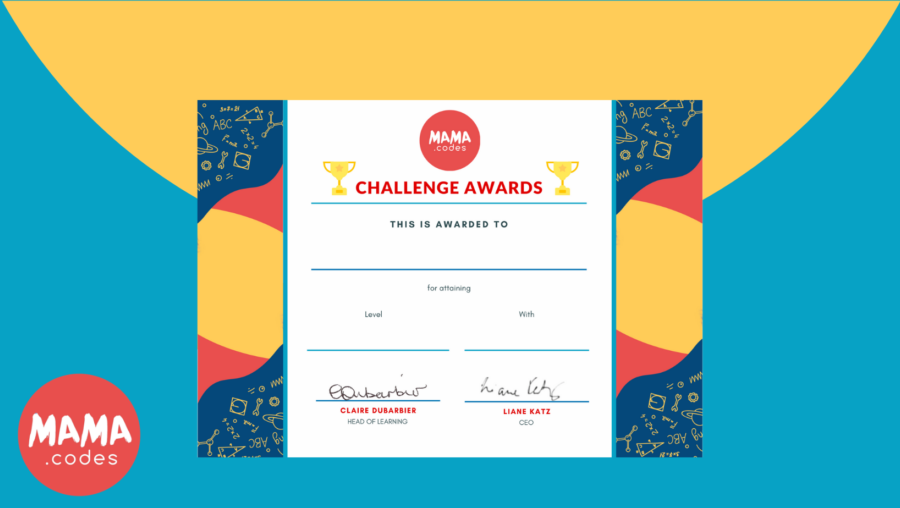 How will I know my child's progress?
You will receive a feedback report after 6 weeks to let you know how your child is progressing, what skills they are developing and what they will be working on during the following 6 weeks.
How will you keep them motivated?
Once they're ready, your child's tutor will nominate him/​her to complete a challenge at their level.
This is a no-pressure, observation-based assessment for our curriculum team to ensure your child is progressing through the curriculum well and to provide any support required to really cement their knowledge at each stage.
On successful completion, they will be awarded a certificate and transcript that can be shared with their school to show the skills they have mastered.
We celebrate every time a child moves up a level!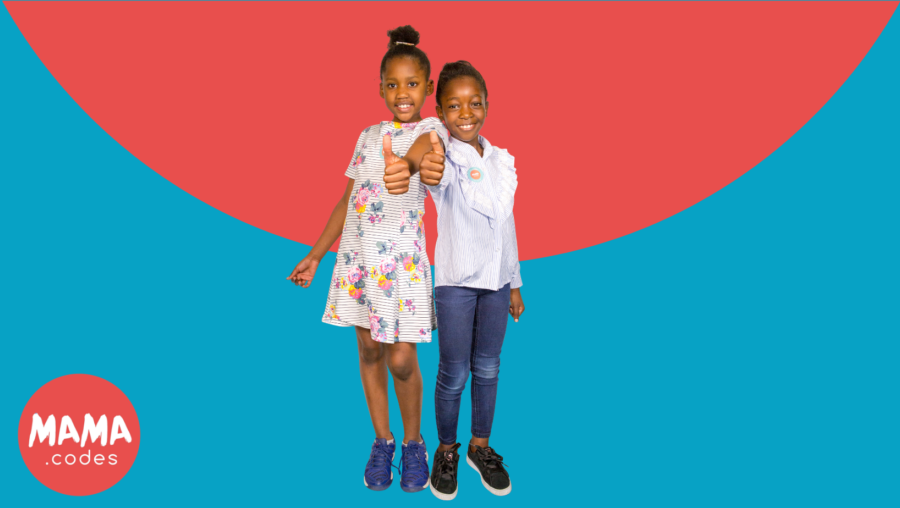 What do I need to do next?
If you've not yet had the MAMA.codes experience, then get booked on for a FREE no-obligation trial today and watch your child's imagination experience limitless possibilities right in front of your eyes.

Your first class is always free with no obligation to book unless you love it — so book your free session right away!
Kick Start Their Coding Journey
Complete the form and we will be in touch shortly to book your child's FREE trial!