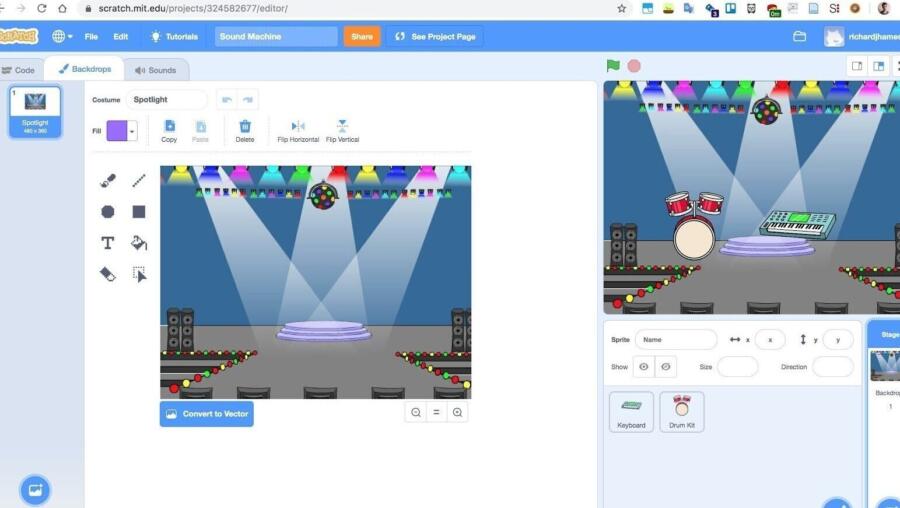 Looking for exciting Scratch lesson plans that will inspire your young coders?
Our Scratch Curriculum Packs Are What You Need…

Our Scratch projects are extremely unique and are designed to appeal to both boys and girls. We've had so much success keeping girls interested in stem that our Scratch classes are at least 50% girls with most at an 80% ratio of girls to boys.
We have a range of Scratch projects available which we are happy to discuss. However, if you're new to coding or would like to test a few of our projects in your classroom, then our Scratch starter pack is a great place to start.
What you get in our Scratch starter pack — £75*:
6 creative scratch projects designed to introduce students to the functions and features available
Demo video so you can see what the end result should look like
Step by step video tutorial for each project to guide you through how to teach the lesson
Written lesson plan for each project to use during the lesson
*Please note: prices are for individual schools. For use across multiple schools or in private clubs/​settings please contact us.
How to purchase:
Please e‑mail hello@mama.codes with the subject Curriculum or Scratch Pack for more info, demo/​sample projects and instructions on how to purchase.