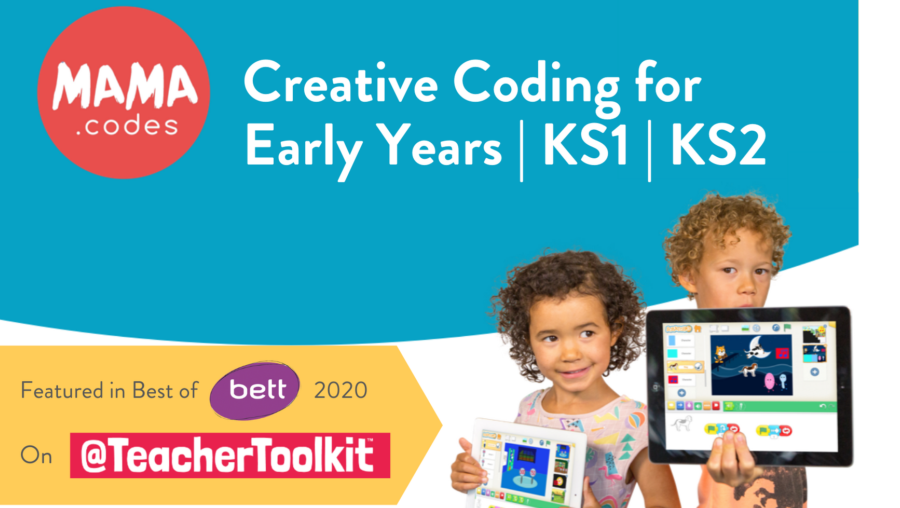 Can't wait for our new app?
If you're ready for more award-winning coding education then you've still got time to take advantage of our BETT show offers on our coding packs.

Choose from individual themed sets of projects such as our Nursery Rhyme or Phonics starter pack or speak to us for more information on setting you up with coding curriculum for a specific number of sessions and even the entire school year.
We cover EYFS and KS1 on Scratch Jr. as well as offering Scratch curriculum for KS2.
We're very proud of the fact that our projects encourage more girls to stay inspired and enthusiastic about coding and stem subjects and we've consistently been maintaining at least a 50% ratio of girls to boys in our classes with many hitting the 80% mark.


With every coding pack you get:
- A video demo of each project so you can see the end result
- A getting started video to introduce you to all the basics of Sratch Jr.
- An accompanying step by step lesson plan with teacher hints and tips to refer to during the lesson
Our packs are very simple to use, but don't just take our word for it. Hear what these teachers have to say about our resources.

Hear What Our Teachers Have To Say
If you'd like to discuss in more detail or ready to purchase, contact us on hello@mama.codes with the subject Curriculum and we'd be happy to help.