Coding Classes
Enjoy the award-winning MAMA.codes experience and give your child fluency in the jobs of the future.
Our engaging, small group classes keep kids busy, learning and having fun! Open to beginners and experienced digital whizzkids aged 3–11.

FREE Taster Sessions Available

Kick Start Their Coding Journey!
Complete the form and we will be in touch shortly to book your child's FREE taster!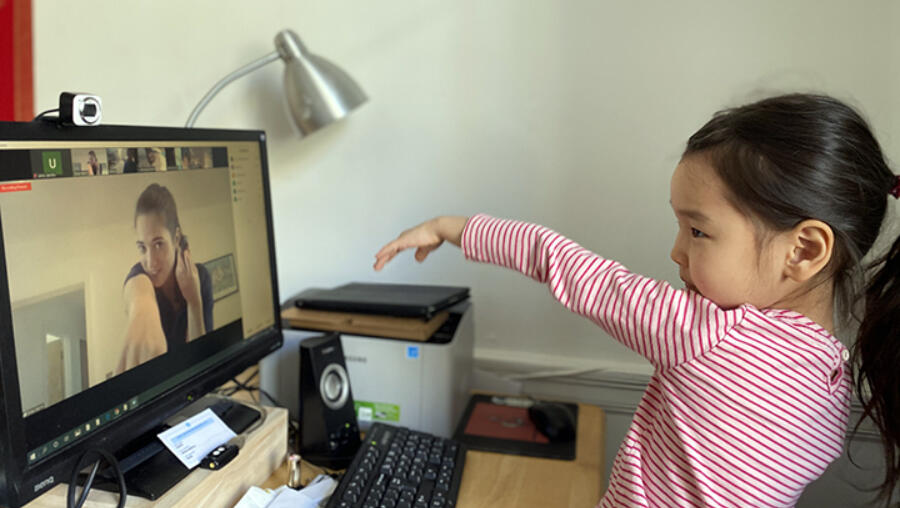 Jump & Code Session
What age range are these sessions for? 3-5 year olds
How long do the sessions last? 45mins (30mins for 3-year-olds)

What's the max group size? 6
Do I need to have a tablet? No

How much do the sessions cost? From £10/session (3-year-olds) and £12/session (4-5-year-olds)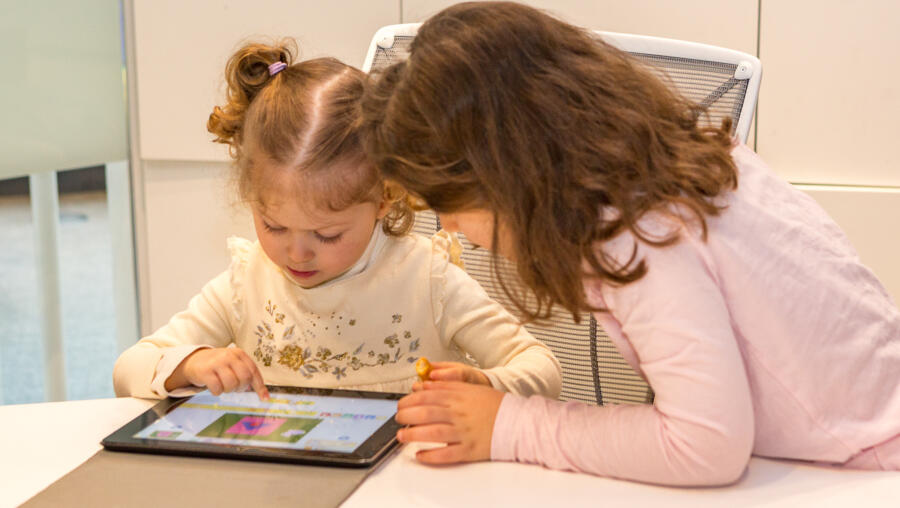 Scratch Jr Session
What age range are these sessions for? 5-7 year olds
How long do the sessions last? 45mins

What's the max group size? 6
Do I need to have a tablet? Yes

How much do the sessions cost? From £15/session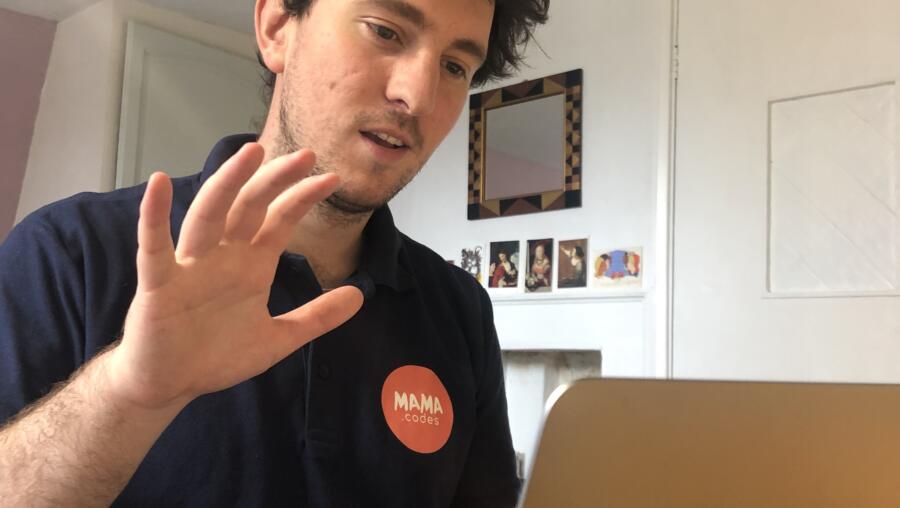 Scratch Coding Session
What age range are these sessions for: 7-11 year olds

How long do the sessions last?: 50mins

What's the max group size?: 5
Do I need to have a tablet?: No, but a laptop/computer with an internet connection is required

How much do the sessions cost: From £16/session

FAQs
What is coding?
Coding is writing in a programming language that a computer can understand. This will tell the computer to behave in a certain way, to do a certain thing, and to ultimately perform the actions that you want it to.

Essentially, your child would be learning a new language when they learn to code. With technology advancing every year, it is an important skillset for every child to have regardless of what they may go on to do in the future as every sector is becoming more and more reliant on technology.

Why choose
MAMA

.codes for your child's coding journey?

At MAMA.codes, we pride ourselves in taking a child-centred approach to teaching and learning which means your child is always at the heart of what we do.

We bring topics from the UK National Curriculum to life through our project-based learning approach and well-thought-out curriculum to ensure your child is not only being challenged but also having fun.

This ensures that your child can meet their learning goals and they progress effectively in their coding and IT skills.

Every lesson has a particular learning objective and outcome. Your child will leave every session with a sense of accomplishment and achievement.

They will build skills of perseverance and willingness to make mistakes, test, debug and problem solve effectively.
Is
MAMA

.codes only about coding?


No—we don't just focus on coding. We are committed to helping children establish a healthy relationship with technology while using it positively.

We show children how to end screen time sessions mindfully and come off technology feeling calm and balanced rather than tired and irritable.

Our approach to overcoming screen fatigue is unique and highly praised by both parents and children.

All areas of the UK National Curriculum are covered in our sessions including numeracy, literacy, history, geography, art, languages, music and important PSHE topics such as staying safe online, being eco-friendly as well as diversity and inclusivity.

What Does A Typical
MAMA

.codes Session Look Like?

Each session starts with a chance for students and tutors to catch-up on the week. We believe building rapport and relationships online is just as important as the skill of coding.

Next, the learning objectives are introduced both from the coding perspective as well as the topic for the lesson. Our sessions are cross-curricular which means we will support your child to consolidate their learning from all areas of the UK National Curriculum.

Once the coding session starts, students are engaged in making their projects their own.

By this point (usually halfway), we ensure students have a brain break to ensure we keep their focus and energy up in the session whilst minimising screen fatigue. Students love to guess what the brain break will be in each session!

Then the coding continues as students apply the knowledge they have retained from the first half of the session.

The last 10 minutes is an opportunity for the students to share their projects with each other—they can talk through their ideas and code with their peers which helps to share their knowledge and also receive vital feedback.

Finally, we end our sessions with mindfulness exercises which include deep breathing to re-set the parasympathetic nervous system after a prolonged period of tech use. This ensures students leave a session with their cups full for what they need to take on next!
How will you know where my child should start?
Our free taster is a way for us to assess your child and ensure they are placed at the perfect entry point within our curriculum pathway.
In order to help your child feel confident, we'll always go for a level easier but rest assured they will quickly progress onto more complex coding sequences once they feel secure.

How will my child's achievement be recognised?
Parents:

Every half-term you will receive a written report from your child's tutor explaining how they have been progressing against the learning goals at their level.
The report will also include a plan of action on how they will be developed over the remainder of the term.
Students:

At the end of each level (when they're ready), students will be nominated for one of our challenge awards where they can showcase their coding and problem-solving skills in a friendly environment.
Once successful at completing a challenge—your child will be awarded a certificate which can be shared with their school to show your child's attainment against the Coding and

IT

National Curriculum.
This will then lead to the next level in our curriculum pathway.
I love what I am hearing, how do I start my child's coding journey?
That's easy! Book a FREE taster and one of our friendly Customer Service team will be in touch to discuss the next steps.

How much do sessions cost?
Our scheduled classes start from £14 but if you've not had the MAMA.codes experience, then you can get booked on to a no-obligation FREE TASTER.
Book a free taster here

Is there a sibling discount?
Yes! We offer a 10% discount with any additional sibling booking.
Contact us at hello@mama.codes or message us on +44 7310 039846 for more information on how to go about this.
Please be aware that this offer cannot be used in conjunction with any other promotion or offer.
How do I refer my friends and family to
MAMA

.codes?

If you wish to refer a friend or family member to MAMA.codes then please contact us at hello@mama.codes or message us on +44 7310 039846, quoting your name.
Do you only offer coding classes?
No—as well as our coding classes we offer holiday camps, private classes, online parties and escape rooms.
Our award-winning tutors take the strain of entertaining with our widest-ever range of coding activities which are inspiring, educating and most of all fun!
What do these activities entail and who are they for?
Our online holiday camps are tailored to suit beginner and experienced coders aged between 5–11.
Our new HTML/CSS Intro workshops and our Scratch and Scratch Jr. Games Developer Courses ensure there is something to keep everyone edutained.
For more information and where to book here
We've got online coding parties to make it easy for you to keep the birthday child happy and still be able to celebrate with their friends.
Our Steam & Code parties are suitable for ages 5–7 with up to 20 children depending on which package you select (see Escape room parties below for older children).
No special tech required, just access to Zoom
For more information and where to book here.
Escape Rooms (for both children and adults)
We have escapes rooms suited for 8–11 year olds and adults as well!
The Escape Room is filled with a series of unpredictable brainteasers, riddles and challenges in order to unlock the final code within 90 minutes and then escape the room.
It is tailored to your interests and hosted live by our experienced, entertaining quizmasters who will guide your team through your challenges.
Children are amused and entertained with themes such as Harry Potter and Enid Blyton.
This experience is serious fun and escapism: the perfect way to unwind and stay connected.
For more information and where to book here
Private Classes
If your child can't make it to a code club or may need some extra support, we can arrange a 1:1 home tutoring session for your child and up to five of their friends.
For more information and where to book here
How Do I Set Up A Private Session For A Group Of Friends?
Find 2–3 times that suit you as a group, get in touch with us at hello@mama.codes or on WhatsApp +44 7310 039846. We'll check our tutor availability and arrange the rest.
Do You Offer In-Person Sessions?
We are offering a limited number of face to face holiday workshops. You can find them here.